Congratulations to CHHS student Levi Long on being selected by Haywood Community College as this year's Electrical Systems Technology Student Award recipient.
Levi was recognized for the skills he has acquired this year, as well as his leadership, hard work, attention to detail, dedication, and overall work ethic.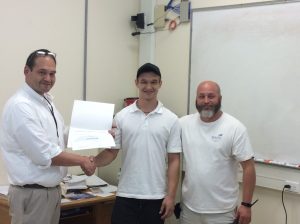 CHHS students Levi Long, Josh Craig, Eric Buckley, and Jarvis Hampton will be participating in HCC's graduation Friday, May 12 at 4:30 PM.  They will be recognized for completing the HCC certificate in Electrical Systems Technology.